Dear Friends,
My journey to founding Black Dahlia really began decades ago. The initial seeds were planted when I set out on my own as a young scientist and started to evaluate how to live and thrive sustainably and ethically in a global world.  I computed my personal carbon footprint  revealing the ways in which our daily choices contribute to the realities of climate change and I resolved to utilize science to be part of the solution, rather than the problem.
While knee deep in research at MIT, my mentors instilled in me how innovation must be viewed through multiple lenses, including its impact on our environment, our communities, and our social and mental wellbeing.
Since completing my graduate studies, my journey evolved from leading scientific research in biology, neuroscience and autoimmunity into a more holistic view of health and wellness.  While I had long been awed by the environmental benefits of hemp and its many industrial applications, an awakening occurred for me when a close friend shared a book with me about the history and science of hemp.  I eagerly delved into the growing scientific and medical research exploring hemp-derived cannabinoids as well as cannabinoids naturally occurring in our bodies.  These compounds have been shown in research to help modulate numerous physiologic processes and improve mood, sleep, pain, appetite, and inflammation. 
As I explored further, there was a clear unmet need to deliver truly inspiring and joy-inducing hemp-infused products that were effective, enjoyable, safe and responsible.  I committed to create something new that could live up to the promise and power of the inimitable hemp plant.  Botanicals had always intrigued me professionally and personally, including the delicate yet formidable Dahlia flower.  With this inspiration, Black Dahlia was born.  We started by inventing an all-natural, superior formulation that could be absorbed efficiently by the body without the synthetic additives that were in many other products. 
Our vision expanded and our roots became strong as we formed a unique collective of passionate collaborators.  Working first with an amazing team of chefs and artisans, we set out to incorporate our all-natural formulations into the highest-quality products that could support and uplift people in their daily self-care rituals.
I hope you find that our products provide a meaningful experience and instill a sense of focus, calm and joy in your daily routines.  Our mission at Black Dahlia to enhance individual and collective well-being is only the beginning.  We invite you to join us on this growing journey as we continue to create a future guided by creativity, compassion and conscientious innovation.      
In gratitude,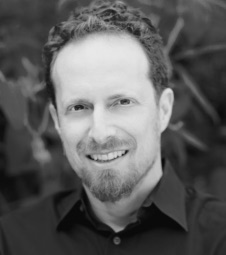 Daniel Young