March 29, 2023
Communal Table Project Winner Charita Dailey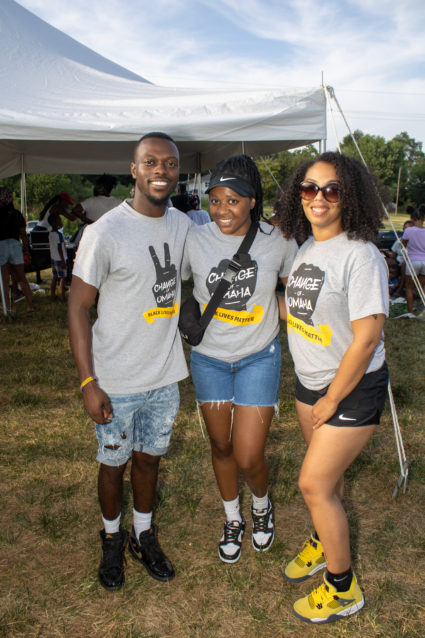 Meet Our Impact Creators.
A Communal Table might mean many things depending on who you ask. For Black Dahlia, the Communal Table isn't only a physical space to share a great meal or conversation – it's also a conceptual space for an open exchange of creativity, collaboration and ideas. 
Our original Collective came together at the dinner table, a serendipitous gathering held at Lloyd Wright's iconic Sowden House in the heart of Hollywood. The neo-Mayan architectural masterpiece is renowned not only for impeccable design and master artistry but also for evoking a higher spiritual calling and renewed commitment to philanthropy. Like the visionary home's original architect, our Collective is also committed to providing space for sharing progressive ideas, creating meaningful rituals, and helping communities to thrive.
As part of our ongoing commitment, we launched The Communal Table Project, a program created to support passionate Impact Creators who are working to improve wellness in people's lives.  In 2023, we are proud to introduce Impact Creator Charita Dailey, Co-Founder of Change of Omaha. We're thrilled to partner with her and the team as they work to eradicate food insecurity in Omaha, Nebraska through community building, collaborative clean-ups, and a growing community garden.
Meet Charita 
Q:  Where did you grow up?
A: Omaha, NE
Q:  What inspired you to create Change of Omaha?
A: Change of Omaha was formed on June 1, 2020 following the murder of James Scurlock in downtown Omaha on May 31, 2020. After George Floyd was murdered on May 25, 2020, several days of mobilization and protest followed in Omaha. After James Scurlock was murdered on a night of continued protesting, Kyiia and I joined forces with our third co-founder and decided to begin organizing for positive change in our community.
Q: As one of the founders, was there an "aha moment?"  
A: There was no "aha moment," rather three folks under the age of 25 who decided that Omaha needed a youth movement. To begin organizing and physically mobilizing people, we decided to hold community clean-ups every Saturday during the summer of 2020 from the first weekend in June through the last weekend in September. The goals of the community clean-ups were to not only revitalize our community and beautify our neighborhoods, but to gather folks and begin discussing the different ways in which we could affect positive change in our community through both short-term and long-term commitments. 
Q: Who are the other founders?
A: Kyiia Rollag, our Director of Marketing & Public Relations, is another co-founder. Our third co-founder is no longer engaged with Change of Omaha.
Q:  In your own words, what is Change of Omaha's mission?
A: Change of Omaha aims to eliminate systemic inequities and ensure the health and well being of our community by engaging in programs and initiatives dedicated to eradicating food insecurity, revitalizing our community, and combating the effects of racism through several other avenues.
Q:  Food insecurity is a nationwide problem requiring creative solutions.  What's the most creative, or unexpected solution, you and the team have developed?
A: To date, our most creative solution has been our community garden. Community gardens serve several purposes, with the primary being to grow and provide fresh produce in a community where it may not be readily available. However, we are actively engaging with several other local organizations in the food insecurity space and looking to solidify plans to potentially scale our community pantry effort tenfold, including the possibility of stewarding community fridges.
Q: What's the number one challenge for the organization?
A: The number one challenge for our organization is scaling our ideas. We have grown and accomplished a lot over these past few years, but our greatest challenge is securing the appropriate amount of funding to continuously grow our efforts and expand our impact. 
Q:  What was a "win"?
A: I think Kyiia, DaShawn, and I would all say that our biggest "win" to date has been our back-to-school event. On August 6, 2022, we held our first annual back-to-school supply giveaway and the turnout exceeded our expectations. We distributed over 150 backpacks full of supplies and provided a DJ, food, sno-balls (similar to a snow cone), haircuts, pressed juices, raffle prizes, and a performance by a local artist to over 250 attendees—all for free.
Q: Tell us how your team collaborates.
A: Our team collaborates by championing our given areas and convening with our completed action items quarterly, though we meet more often whenever necessary. We all provide deliverables and share one-third of the organization equally to ensure that all our bases are covered.
Q: What does a Communal Table mean to you both personally and for Change of Omaha?
A: Personally, a Communal Table means that the "social safety net" is composed of community-led organizations and resources are shared. Ideally, food insecurity would be addressed at a large-scale by urban farms, community gardens, and food collectives. Folks could confidently lean on a neighborhood farm or garden for fresh produce, and even prepared meals, whenever necessary.
For Change of Omaha, the idea of a Communal Table means that we are engaged in providing substantial amounts of produce for distribution in the northeast Omaha community among other community gardens and urban farms. 
Q: What's your vision for Change of Omaha this year? 
A: This year, Change of Omaha aims to either begin collaborating or secure full partnership with other organizations working in the food insecurity space. Our goal is to strategically plan long-term, sustainable, joint efforts that more adequately address food insecurity in ways we cannot accomplish alone.
Q: What's your personal vision, or a goal, you'd like to share?
A: I was just recently asked to be a Godmother, so my goal is to be the best, most active Godmother possible. I am already an active aunt to my 11 year old nephew and attend all his activities, so I aim to duplicate this love for my Godchild!
Q: What's something about you that surprises others to discover?
A: I've always been incredibly driven, which can sometimes come off as intimidating, especially with all that I've accomplished at just 24 years old. In professional spaces, it often surprises people that I'm incredibly goofy and like to joke around a lot. 
Q: What brings you the most joy?
A: Traveling, particularly to a beach or tropical destination.
Want to learn more about Charita and Change of Omaha?  Discover how you too can support their work as they continue to cultivate food security and social justice for their community. And if you are an Impact Creator or know one, learn more about The Communal Table Project and follow us on IG to see when applications open for 2024.