August 16, 2023
CAN I TRAVEL WITH CBD?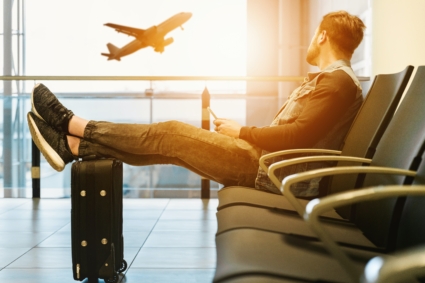 When the Pandemic finally ended it was clear we all needed a vacay. Or three! One of life's greatest privileges is to freely travel to new places, explore different cultures, and literally wake up to a different view.  But getting from point A to B can be stressful which is where CBD remedies can help.  
CBD can be a great go-to in order to stave off jet lag,  calm nerves if you're an anxious flier, and help soothe achy joints after a long ride or flight. But if you're crossing state or international lines can you travel with CBD? 
Read on for things to consider before you go.
Can I Fly With CBD Within The USA?
The good news is that, yes, you can travel with CBD within the USA, but it might be tricky. According to the TSA, you can carry CBD products with less than 0.3% THC, and they must be hemp-derived. You can put them either in your carry-on bag or checked bags. We recommend taking a screenshot directly from TSA's site in case you encounter an agent who might not be up-to-date on the rules.
Do I Need A Prescription For CBD?
Unless you are taking the prescription drug Epidiolex, the answer is no. Thanks to the 2018 Farm Bill , CBD products containing no more than 0.3% THC can be sold over-the-counter without a prescription and are 100% federally legal.  
Is CBD Legal In All States?
Despite CBD being 100% federally legal, regulations vary from one state to another.  While most states in the US allow the sale and use of hemp-derived CBD and hemp oils – in fact, many states even legalized other cannabis products, including edible cannabis, medical marijuana, recreational marijuana, and more – not every state is hemp friendly. So, if you're traveling within the US,  be current on state laws concerning CBD and THC to ensure you don't accidentally do something illegal.
US States with Low Cannabis Restrictions
As of 2023,  CBD products are fully legal for recreational and medical purposes in the following states:
Alaska

Arizona

California

Colorado

Connecticut 

District of Columbia

Illinois

Maine

Massachusetts

Michigan

Montana

Nevada

New Jersey

New York

Oregon

Vermont

Virginia

Washington
In these states, CBD products can be sold without restrictions, regardless of their THC amount.
US States with Moderate to High Cannabis Restrictions
The following states have conditional, sometimes strict restrictions on CBD:
Alabama

Arkansas 

Delaware

Florida

Georgia 

Hawaii

Idaho

Indiana

Iowa 

Kansas

Kentucky 

Louisiana

Maryland

Minnesota

Mississippi

Missouri

Nebraska 

New Hampshire

New Mexico

North Carolina 

North Dakota

Ohio

Oklahoma

Pennsylvania 

Rhode Island 

South Carolina 

Tennessee

Texas

Utah

West Virginia
Can I Travel Internationally with CBD?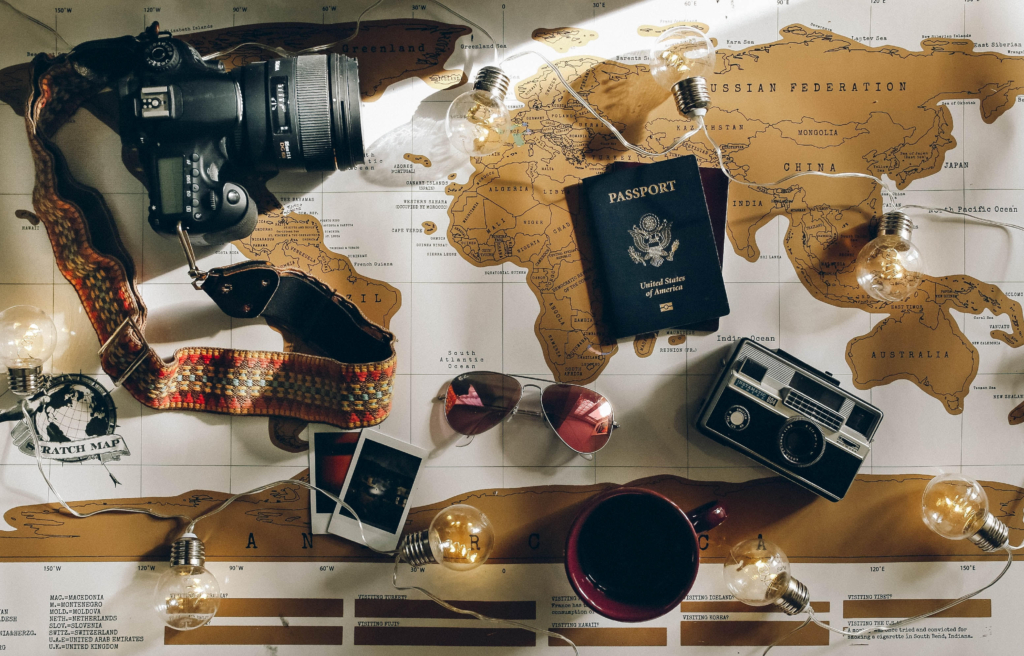 Every country has its own regulations for CBD products and may require you to travel with a doctor's note.  It's generally discouraged to carry CBD flower and resin, as they can be easily confused with illegal substances and lead to an unpleasant security check. Remember what happened to Brittney Griner? Not the vacation vibe anyone wants.  
Can I Travel to Africa with CBD?
South Africa is the only country in Africa where CBD products are legal. In fact, most African countries ban CBD products altogether and have harsh fines or penalties for CBD.
Can I Travel to Asia with CBD?
CBD products are banned or heavily restricted to medical usage in Asia. Plus, there may be severe
legal penalties
for consuming, purchasing, or transporting CBD products in some Asian countries including China.
Can I Travel to Australia & Canada with CBD?
CBD is widely legalized in both Australia and Canada. The legal THC concentration, however, may vary in comparison with the USA.
Can I Travel to Europe & The UK with CBD?
It's a legal mix. Therefore, make sure both your origin and destination country allow you to transport CBD.  Furthermore, if you wish to travel with CBD within Europe legally you must also carry a tax receipt and a certificate proving the hemp's origin. 
Some countries that have legalized CBD products include:
Austria

Germany

France  

The UK
Can I Travel to South America with CBD?
CBD is strictly regulated in South America. Nevertheless, in the last few years,  Uruguay and Colombia have fully legalized CBD.
DO YOUR OWN RESEARCH BEFORE YOU FLY
All in all,  traveling with CBD requires research. Keep in mind that CBD may be legal for consumption and purchase in some countries  but not for "importation."  If you don't get a clear answer from a reputable source (for ex. an official government site or agency) then it's best to exercise caution and leave the CBD goodies at home. But if you get a clear greenlight, wheels up and CBD away!
*Disclaimer: Please treat this blog as a helpful guide based on the current regulations as we understand them.   Please note that we are not providing legal advice.