August 30, 2023
Can Dahlias Help Treat Diabetes?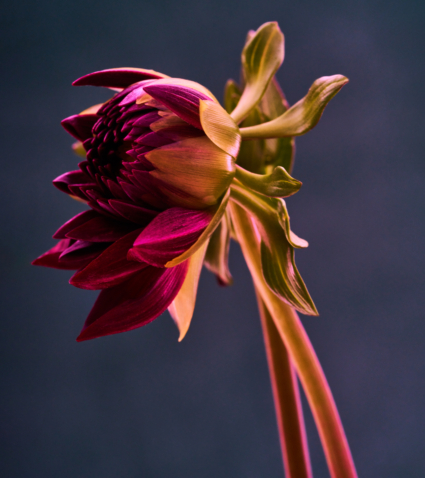 Dahlias are our forever flower, a source of inspiration for their striking beauty, variety, and resilience. While the colorful flowers have long been associated with loyalty, affection, and everlasting love, recent data suggests they may even have the power to heal too –  specifically for people with diabetes.
WHAT IS DIABETES? 
Chances are you probably know someone with diabetes. Diabetes is a chronic condition that occurs when your blood sugar (glucose) is too high and your body is unable to produce or use insulin, a hormone that allows the body to convert glucose (sugar) into energy. When you have chronically high blood sugar you can't metabolize food normally. While glucose is precious fuel for all the cells in your body when it's flowing at normal levels, it can behave like a slow-acting poison when it's not.
Unfortunately, 11.3% of the American population has diabetes. A whopping 86% of Americans are pre-diabetic. Most of these people have Type 2 Diabetes – a condition which primarily results from being very overweight, sedentary and chronically stressed. Left untreated, diabetes can lead to heart attacks, blindness, strokes and a laundry list of other debilitating symptoms. 
DAHLIAS – A PROMISING DISCOVERY TO TREAT DIABETES
An extraordinary new study points to the ability of a specific Dahlia petal extract to improve blood sugar regulation in people with prediabetes and Type 2 diabetes.  Led by Neuroendocrinologist Dr. Alexander Tups of the Centre for Neuroendocrinology at the University of Otago in New Zealand, the study determined that Dahlia petals possess a trio of molecules that can help inhibit brain inflammation and support normal blood sugar levels. 
When the team began their research eight years ago in 2015, they established that a dietary flavinoid called butein could improve blood sugar levels in people who struggle with blood sugar level control while also reducing brain inflammation. Brain inflammation is one of the main aspects of Type 2 Diabetes caused by consuming an unhealthy Western diet loaded with the usual high-fat, highly-processed suspects. 
DAHLIA PETAL EXTRACTION 
Dr. Tups said that the realization that dahlias might provide the butein for which his team had been searching was random – or perhaps serendipitous – when over coffee with a colleague he learned that dahlias contain this essential molecule.
"This was the start of a fantastic journey." said Dr. Tups. "International dahlia experts were growing dahlias in the far South of New Zealand, and were happy to supply the flowers." 
The team then formulated an extract containing butein and tested it successfully on mice. A collaboration with a team of plant chemistry experts next identified the other two molecules that could enhance butein's effect. The researchers determined in a preclinical setting that all three molecules used together optimized the blood sugar-lowering effect.
"We then found that the dahlia plant is a cultivable source of this molecule and that it contains two additional plant molecules that enhanced the effect of the original one. This specifically blocked brain inflammation and improved blood sugar regulation in preclinical trials," Associate Professor Tups says.
DAHLIA MEDICINE – DAHLIA4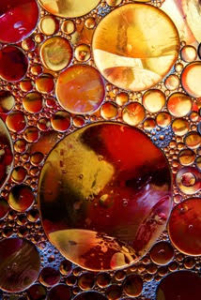 The team has patented the Dahlia extract and with the help of Otago Innovation Limited (OIL), incorporated the flower extraction into a pill called Dahlia4. The drug has not yet been evaluated by the U.S. Food and Drug Administration.
"The product provides a unique blend of nutritional compounds to support normal blood sugar and insulin levels. The trials showed that this will be useful for those diagnosed with prediabetes or type 2 diabetes to help stop the progression of the condition," said Dr. Graham Strong, who led the OIL team.
Dr. Tups thinks dahlia molecules may have the potential to heal more than high blood sugar.  "Since it showed promise in helping to improve brain function, we are now conducting a clinical trial in people with chronic fatigue syndrome or long COVID syndrome," he said.
THE HEALING POTENTIAL OF BOTANICALS
The use of plants for therapeutic purposes can be traced back to the Neanderthal period. Data collected over the years has indicated that about 50% of drugs available in the last several decades had a natural origin – suggesting there is an entire universe of plants that humans have yet to discover that can heal modern ailments and disease. 
The latest dahlia findings further show that continued bold innovations in science are unlocking and confirming the medicinal power of botanicals — proving nature really does have the power to heal.