November 16, 2023
2023 Holiday CBD Gift Guide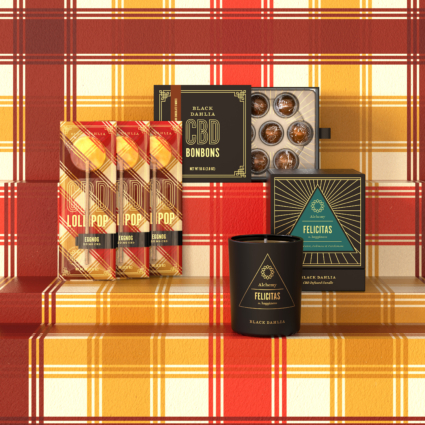 Are you searching for unique holiday gifts that also share the benefits of CBD?
Check out our 2023 holiday gift guide below to find the best CBD Gift Sets for everyone on your list.
All Black Dahlia Gift Sets offer a premium value of 25% off the regular price, ship for free and include complimentary festive wrapping.  
Best UNDER $40
JOLLYPOPS CBD GIFT SET- $34 ($45 value)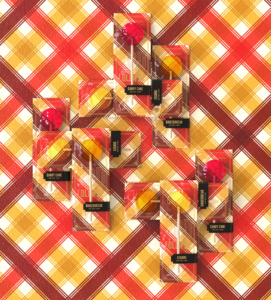 Have a holly, jolly, lolly! 
Our brand-new Jollypops CBD Gift Set is a great and affordable gift for a friend, family member or colleague who needs some cheer.
They'll enjoy three feel-good Christmas flavors; classic Eggnog, sweet Candy Cane and warming Gingerbread.
Includes nine CBD Holiday Lollipops total (three of each flavor) so there will be plenty of joy to share all around.
Best UNDER $50
CBD CANDY CANE CRUNCH GIFT SET- $49-  ($65 value)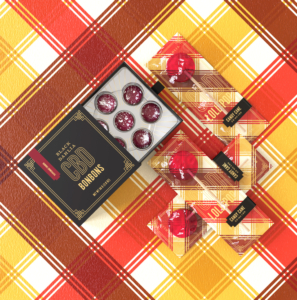 What could be more fun than a Candy Cane – but with CBD?
Our brand-new Candy Cane Crunch CBD Gift Set is the perfect gift for that person who always brings something unexpected to the party.
They'll never offer a traditional after-dinner mint again when they can offer guests an original CBD Candy Cane or a CBD Peppermint Crunch Bonbon instead.
Available for a limited-time only, this gift set includes three CBD Candy Canes and a box of CBD Peppermint Crunch Chocolate Bonbons.  
Best FOR CALM: 
PEACE & LOVE CBD SET- $72  ($96 value)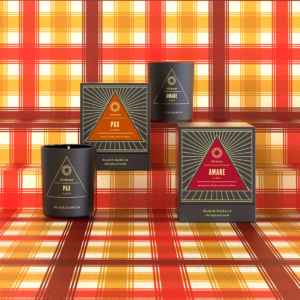 Do you have a friend, sibling or colleague who's a candle connoisseur?
Then they'll love our Peace & Love CBD Gift Set. 
Includes Alchemy: PAX and Alchemy: AMARE, two of our favorite artisanal and aromatherapeutic CBD-infused candles from our Alchemy CBD candle collection.
Best FOR GOOD VIBES:
COMFORT & JOY CBD GIFT SET – $85 ($113 value)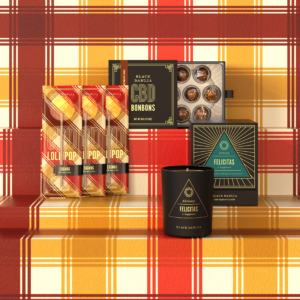 Need the perfect gift for a host or homebody?
Try Black Dahlia's CBD COMFORT & JOY GIFT SET so everyone can enjoy a cozy night in. 
Includes a box of our Dark Chocolate S'Mores CBD Bonbons, three CBD Eggnog Lollipops (3) and an 
Alchemy: FELICITAS CBD-infused candle.
Best FOR STRESS:
GELÉES FOR THE HOLIDAZE CBD GIFT SET- $67 ($90 value)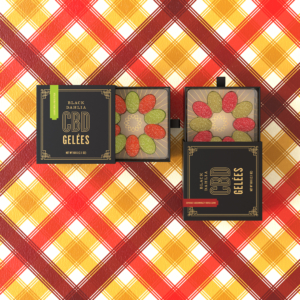 Our Gelées for the Holidaze CBD Gift Set is a great gift for a stressed-out friend or family member.
With velvety flavor pairings imagined by chefs, our sophisticated CBD gummies are guaranteed to satisfy the pickiest palates – and help them relax.
Best FOR DARK CHOCOLATE LOVERS:
CHOCOLATE OBSESSED CBD GIFT SET – $120 ($150 value)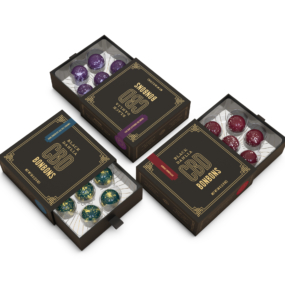 Shop our classic Chocolate Obsessed CBD Gift Set for anyone who likes their chocolate fix with a dose of CBD.
Includes three boxes of our handcrafted Dark Chocolate CBD Bonbons including Grand Cru, Sea Salt Caramel & Peppermint Crunch.
Don't let holiday shopping stress you out or get you down.
Brighten someone's spirits when you shop and save our handcrafted Gift Sets now.